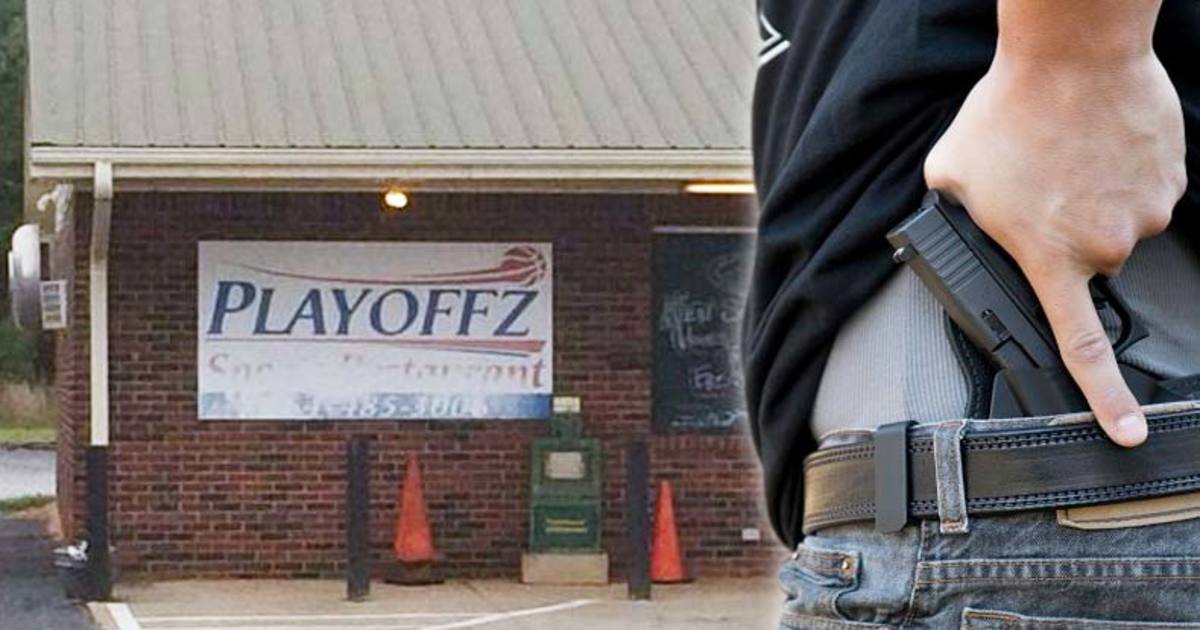 Lyman, SC – A remarkable incident is being largely ignored by corporate mainstream media – as it doesn't fit their "guns are bad" narrative. A man with a concealed carry license stopped a mass shooting in progress outside a South Carolina nightclub in the early morning hours on Sunday after an assailant opened fire in a crowed of people, striking and injuring three people.
Jody Ray Thompson, 32, faces multiple attempted murder charges stemming from the incident, according to Spartanburg County deputies. None of the victims' injuries were life-threatening, according to police.
"His rounds struck 3 victims, and almost struck a fourth victim, who in self-defense, pulled his own weapon and fired, striking Thompson in the leg," Lt. Kevin Bobo said.
Police said that after getting into an altercation with another man, Thompson pulled out a firearm and began firing into a crowd of people that had gathered near the front of the club around 3:30 a.m., according to WISTV-10.
As Thompson was firing at the crowd of people, one of his would-be victims, with a concealed carry permit, was able to return fire, striking Thompson in the leg and ending the mass shooting in progress.
"Thompson was still on the scene when deputies arrived, but the initial scene was chaotic," Lt. Bobo said. "It wasn't until victims and witnesses were interviewed, and video from the scene was reviewed that Thompson was identified as the suspect."
Police confirmed that the man who stopped the attack had a valid concealed weapons permit and won't face any charges. Thompson faces four counts of attempted murder, possession of a weapon during the commission of a violent crime, and unlawful carrying of a weapon.