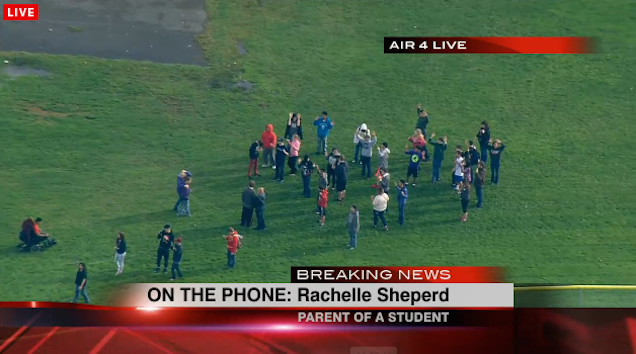 Police in Marysville, Washington have reportedly confirmed an active shooter at Pilchuck High School. Shots were fired near the school's cafeteria and students are locked in their classrooms, according to a teacher who spoke with KIRO. There are unconfirmed reports of six injuries, and a Life Flight helicopter has reportedly been called to the scene.
CBS News reports that three patients have arrived with gunshot wounds at Providence Regional Hospital—including one who was wounded in the head—and a fourth patient is on the way.
Between 50 and 60 students were in the cafeteria at the time of the shooting, according to witnesses.